While you are viewing these portraits, consider sharing your thoughts with me. I am receptive and thankful for feedback. When creating the study of my subject I must capture the very likeness, but there is much more to just the likeness I must capture the personality or essence of the person, it is that part of the creative process that allows the painting to have life.
Here are a couple of things to think about, did you know that ears are just as identifiable as fingerprints? The eyes are not near the top of the head but in the center, and the right side of the human face is not an exact opposite of the left side. There is a lot for an artist to know and think about, before he or she places one stroke on paper or canvas.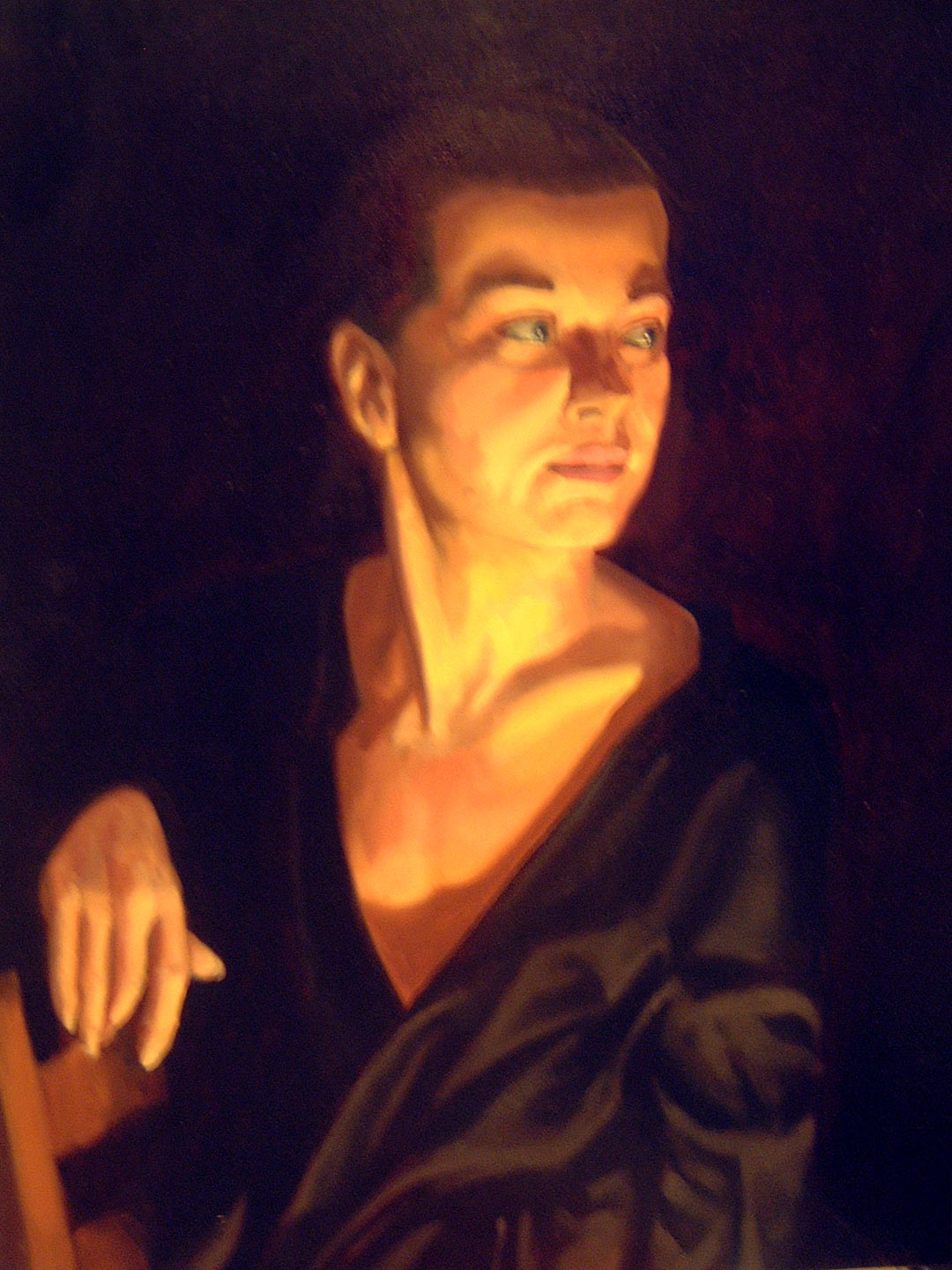 I painted the portrait named Marisa once in oils and again in acrylic medium. I entered the oil version into the Ocean County Art competition taking third place.