Artist Bio
Through the ages artists have been inspired by the everyday things that most of us take for granted. They have given us pictures to think about and a history of information. 
As an artist I have always enjoyed the creative process.  Seeing something that interests me and the ability to capture it and share it with others is extremely gratifying. What drives me is the demand to see myself as a classic artist, adhering to the standards of the old masters but enjoying the modern mediums such as acrylic paint. I studied commercial art at Pratt Institute, but always enjoyed fine arts above all. I also studied fine arts at the New York Academy of Art, the Brooklyn Museum Art School, Andrew Reiss Art Classes, and the Boca Raton Art School. It is my goal to capture the feeling of the subject, conveying that to the viewer. I have been specializing in portraits either in oil or acrylic paints on canvas.  A painted portrait conveys a much different feeling about the subject than a photograph. Portraits usually can be accomplished within a weeks' time.
My journey as an artist took many years of study and practice, it does not happen all at once. Learning ones craft begins with a definitive interest in the way objects look and feel and to express them in the most artistic way. I always remain focused on how the viewer will perceive the finished product.
When you have an interest in something you want to know everything about it. Like any profession, to achieve excellence it takes a lot of dedication. Yes, there are some who can bypass the trial and error period and make the quantum leap to brilliance. That was not my case, it took long and tedious sessions of practice to get to a point where I was able to demonstrate artwork of some value for both me and my clients. One essential factor is, you must love what you do, and I do love drawing and painting. When a painting is completed, it represents the conclusion of a thought and drawing process that can be more interesting than the finished product itself.
On my website you will see different mediums that are used to suit the image I am looking to achieve. The section titled "Life Drawings" are sketches that were drawn in twenty minutes or less, using charcoal pencils and white conte sticks for highlights. Those sketches are accomplished with the presence of a live model. Most of those drawings have fingers and toes, something that most artists cannot manage to capture in such a short drawing time when trying to capture the body gesture. Speed has allowed me to move from painting in oil paints to acrylic paint due to the short drying time as against the longer period for oils. On the landscape page most of the painting have been painted on site and in one day, due to the quick drying time of the acrylic medium. My acrylic paintings resembles the texture and look of an oil painting, so much so that when I entered one of my portraits into an art competition the reception committee thought it was an oil painting, until I clarified it to be acrylic. Please feel free to go to my contact page and leave a comment.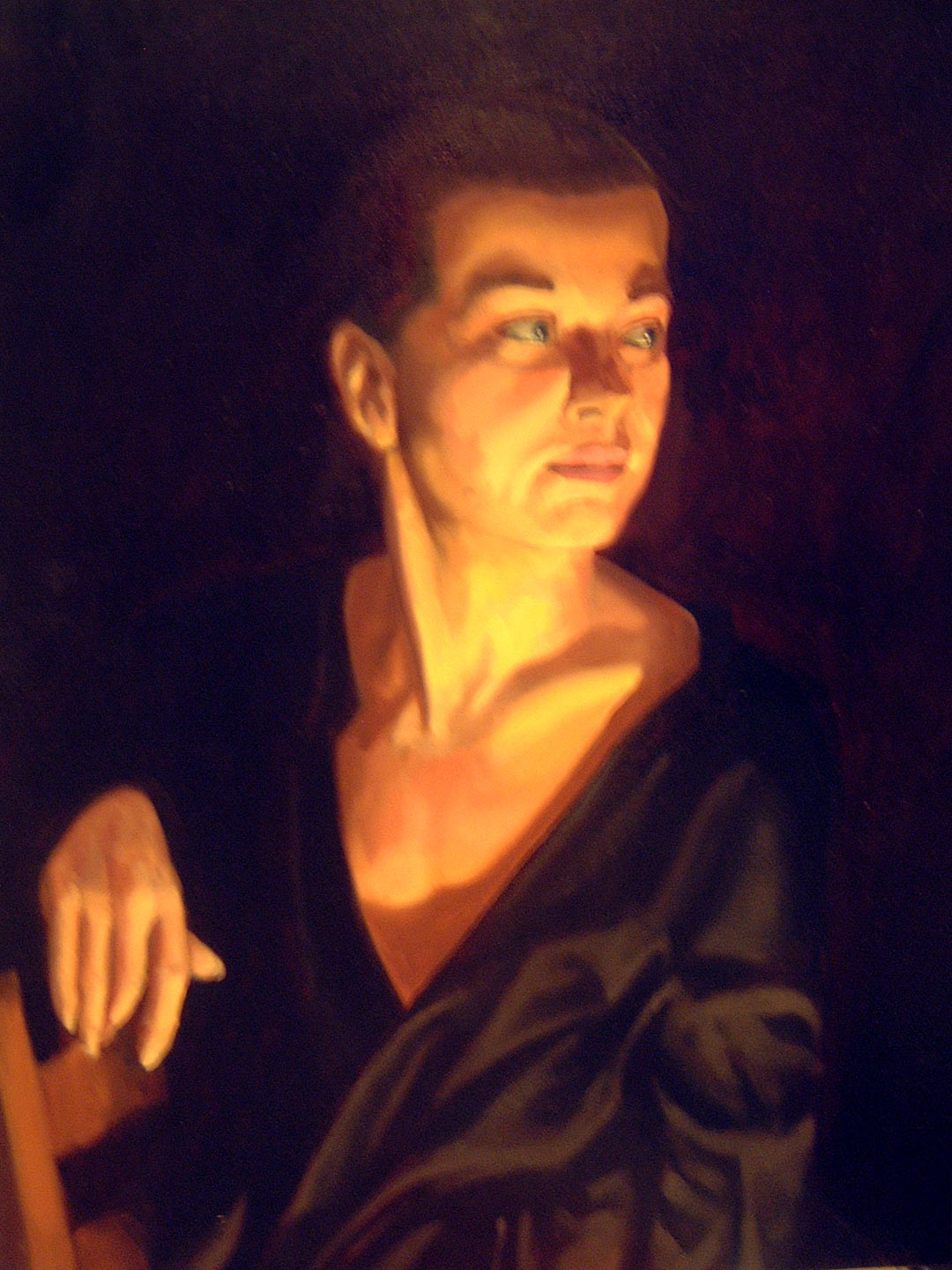 I painted the portrait named Marisa once in oils and again in acrylic medium. I entered the oil version into the Ocean County Art competition taking third place.